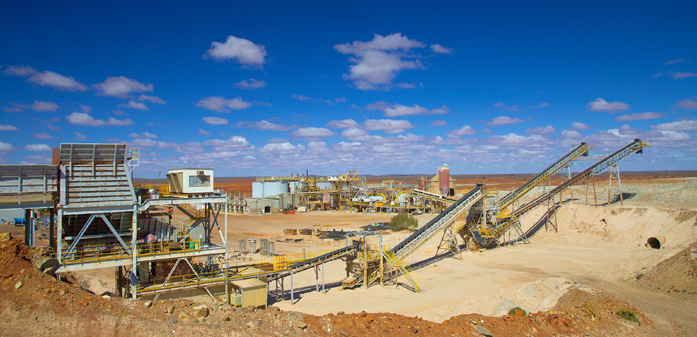 Complete crushing and screening plants for mining
Reduce operational costs and increase your return on capital employed – crush more, grind less.
WHITE LAI Aggregate Crushing Plant
Increase your return on investment and reduce the cost per ton
WHITE LAI's expertise and technology in crushing, screening and conveying help you save time, energy and money. Our experts work with you as a partner to determine the best process and equipment for your specific needs.
Efficient fine crushing can reduce grinding cost by 10-30%. It is one of the most effective investments to reduce the cost per ton and increase your revenue. Based on our knowledge of industrial processes, Metso will recommend tailor-made solutions for your operation to provide the best results.
Solution
High performance with reduced setup time
Modular plants from WHITE LAI bring together the latest in research, design and engineering with state-of-the-art products, packaged to deliver high performance and lower operating costs to increase your return on investment.
WHITE LAI modular plants include primary crushing, a secondary crushing, screening and tertiary crushing, or any combination of these modules. Tertiary and quaternary crushers are typically installed to produce finer feeds to processing plants, reducing the investment in power-intensive grinding machines. Modular installations are relatively simple and quick to install, require minimal concrete foundations, subject to the soil bearing capacity, and can fit into smaller footprints.